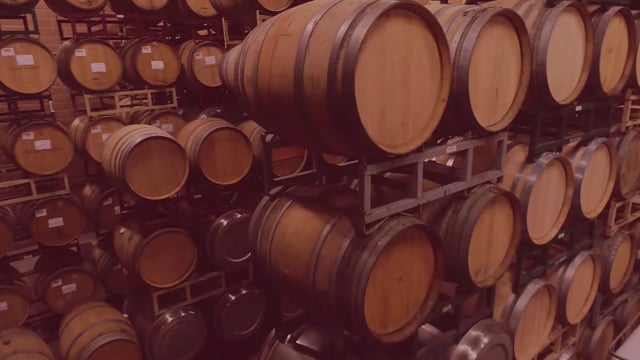 Cheers to Fall!
Hand-crafted limited production Napa wines made exclusively for the Sigma Chi Brotherhood. 20% of proceeds are given back to Sigma Chi.
Countdown to Spring Release!
We are excited to showcase the Spring 2022 Release! Don't miss out joining the 1855 Club and finding the club level that best fits your budget and lifestyle which supports our great fraternity! IHSV
00
00
00
00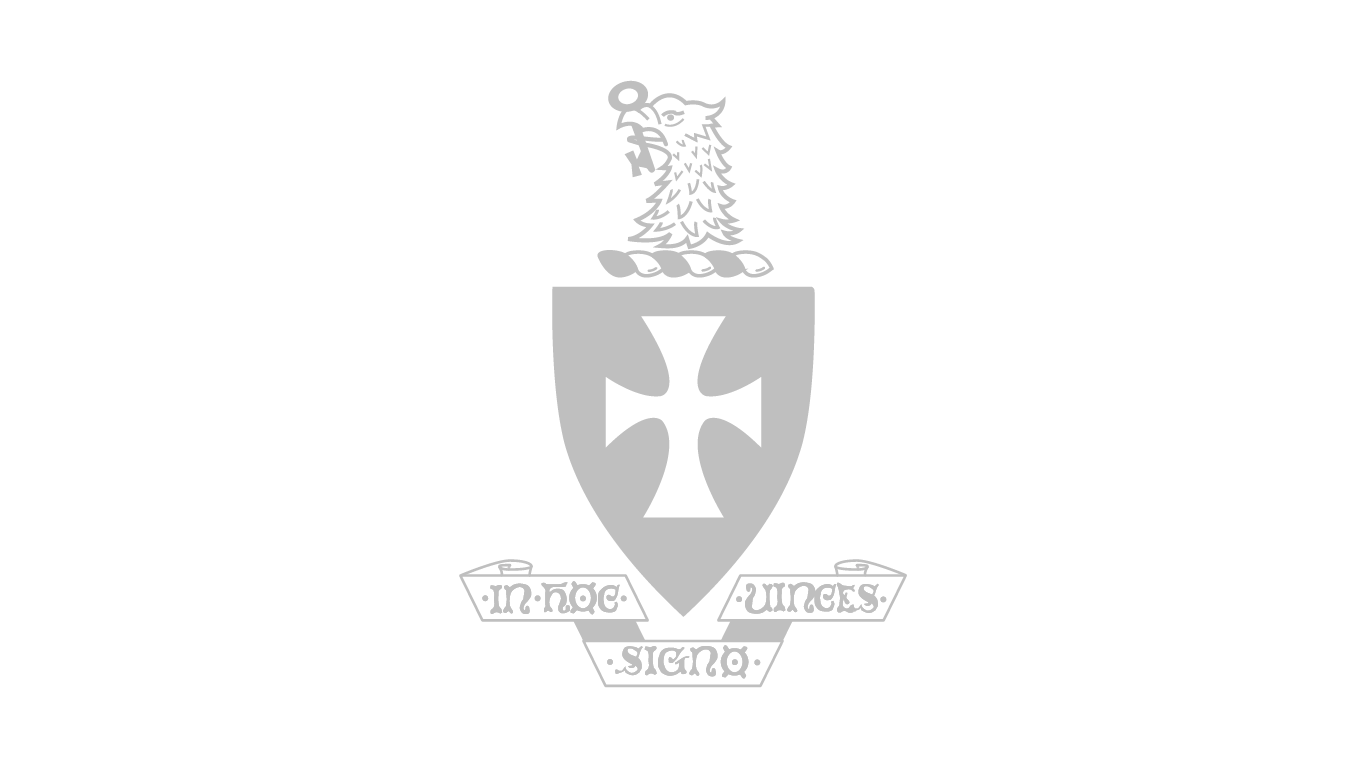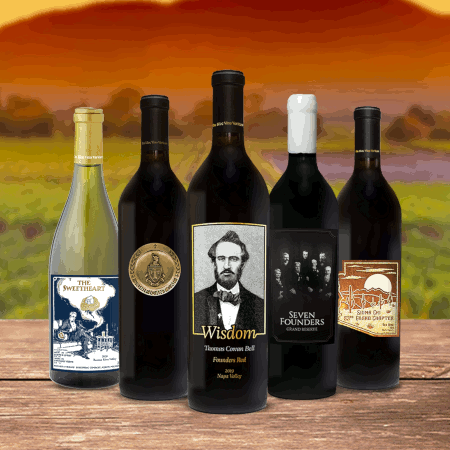 Membership Financially Supports Scholarships of the Sigma Chi Foundation!
Our seven Founders recognized that a principle-driven lifestyle should be paramount in an individual's lifelong quest to achieve progressive development, and that the world in which they lived had a great need for ethical leaders whose core principles were based on the possession of remarkable character.
In Hoc Napa Valley's mission to deliver world-class wines, celebrate Sigma Chi's rich history and brotherhood, support scholarships for our undergraduate brothers, and most importantly, enhance the Sigma Chi lifelong experience beyond our college years.
Nothing brings the brotherhood together better than wine!
If you have any questions about the 1855 Club, please review our FAQs or don't hesitate to reach out to us!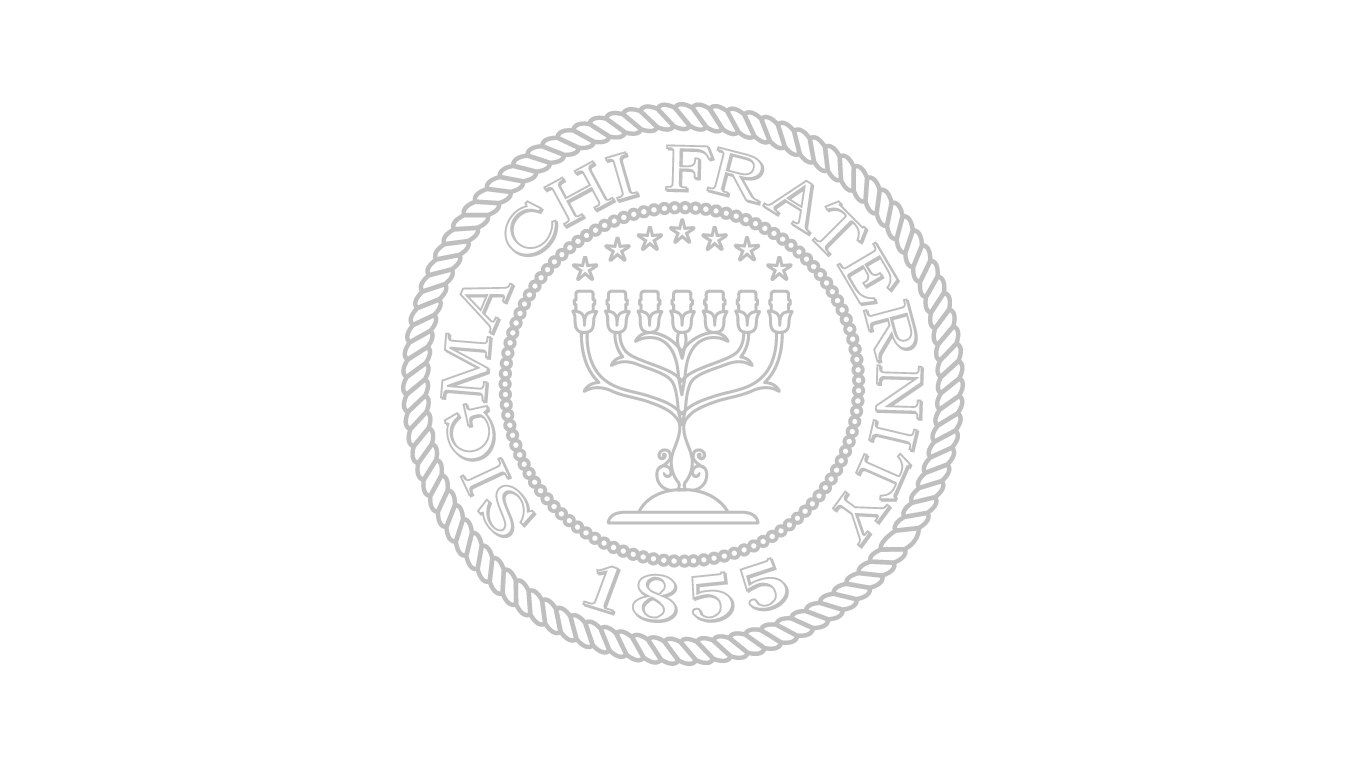 Fall
Release
INTRODUCING THE FALL 2022 VARIETALS AND LABELS!

Integrity
2020 Red Wine – Napa Valley

The Founders Red Series commemorates the seven young men who wanted something better in a fraternity during their collegiate experience, and from that recognition, a dream was born – the fraternity of Sigma Chi. This wine is the second of a seven-year series.

William Lewis Lockwood, MIAMI (OHIO) 1858, the only one of the seven Founders who was not a member of DKE, was born in New York City and was 18 years old at the founding of Sigma Chi. He is best remembered as the businessman or organizer of the group and for bringing the element of cultural refinement. His organizational skills were largely responsible for the survival of the Fraternity.

Of him, Benjamin Piatt Runkle, MIAMI (OHIO) 1857, recalled: "He was cultured and had been partly educated in the East. He was a slender, fair-haired youth with polished manners, and was always dressed in the best of taste."

After graduating in 1858, Lockwood returned to New York, studied law, and was admitted to the bar in 1860. At the outbreak of the Civil War, he fought for the North where he became a first lieutenant and then later a captain. He greatly distinguished himself in battle but suffered a severe shoulder wound in 1863 and never fully recovered. Unable to practice law because of his poor health, he bought the local woolen mills and formed the firm of Lockwood, Alpin & Co. In 1867, he became the first of the Founders to enter the Chapter Eternal, and is buried in Greenwood Cemetery, Brooklyn, New York.

The 2020 In Hoc "Integrity" Founders Red Wine is an artful red blend created by winemaker Todd Heth.This wine exhibits dark blackberry, bing cherry and plum notes perfectly into layers of coffee and tobacco. The finish is dry with long-lasting berry fruit. Silky but firm tannins, this wine is enjoyable now but has the ability to age well in the cellar.

This bottle is signed by Michael Codina, MD, CALIFORNIA-SAN DIEGO 1993, 22nd Grand Historian.

$95 / Bottle

The Sweetheart
2021 Chardonnay – Napa Valley

The International Sweetheart is a long-standing tradition of the Sigma Chi Fraternity and elected every two years at Grand Chapter. The Sweetheart is an exemplary woman that embodies and lives the ideals of the White Cross and Sigma Chi's core values of Friendship, Justice, and Learning.

In addition, she makes personal contributions to the Fraternity through time, energy, and dedication to support its philanthropic service. Barbara Tanner, a Kappa Alpha Theta of Michigan State University – pictured on her bicycle, was crowned the first International Sweetheart in 1948 by Significant Sig John Wayne, SOUTHERN CALIFORNIA 1929, at the 47th Grand Chapter held in Seattle, WA. A picture of Brother Wayne presenting the blue-eyed, golden-haired beauty the 45-inch Sweetheart trophy made the front page of newspapers across the country.

This 2020 In Hoc "The Sweetheart" Chardonnay, Carneros, Napa Valley is carefully crafted from fruit of the chalky soil and cooler climate of Carneros in southern Napa Valley. This wine was aged in French oak for fourteen months and displays a beautiful balance of fruit, oak and liveliness on the palate.
$56 / Bottle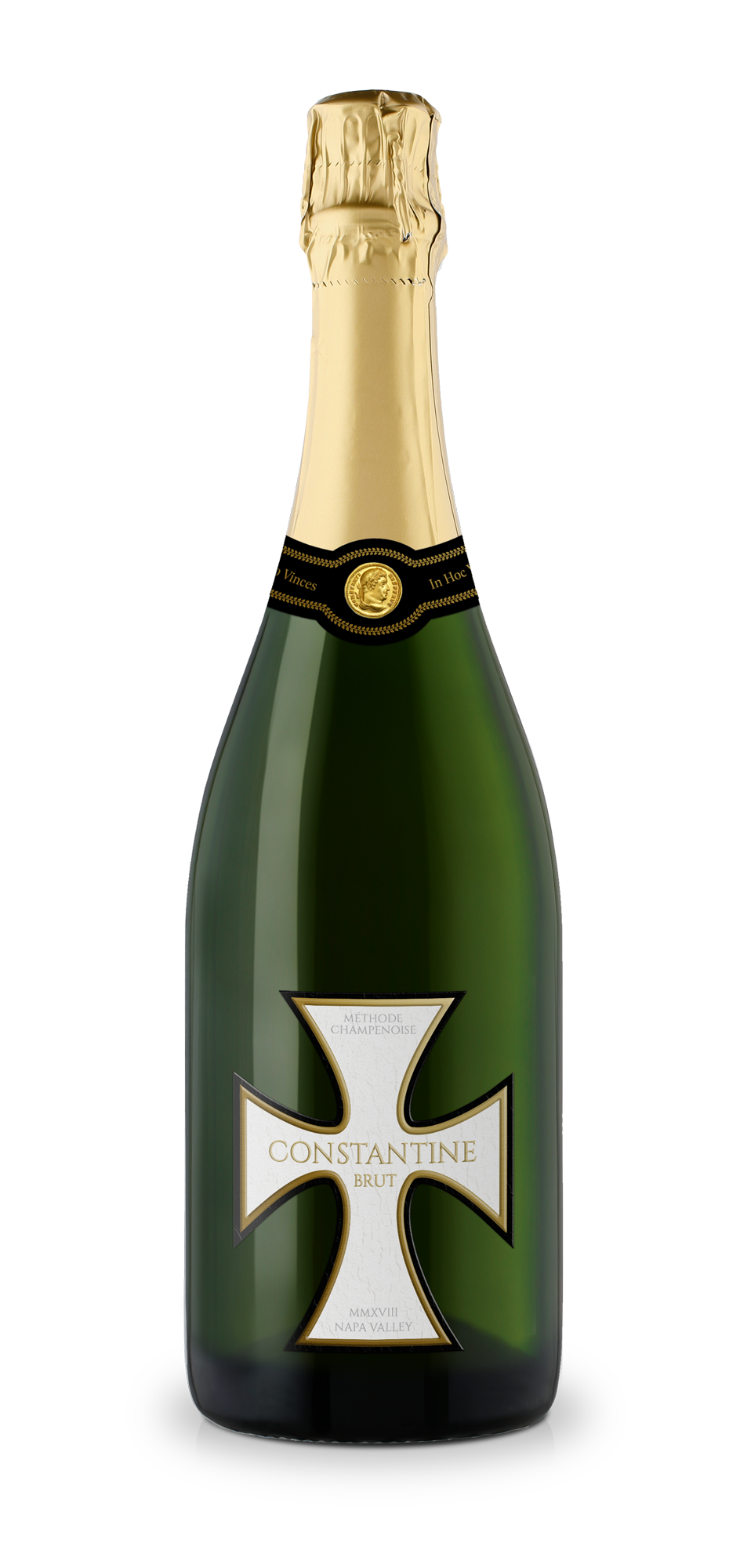 Constantine
2018 Sparkling Brut – Méthode Champenoise – Napa Valley

Marching toward Rome on October 27, 312 A.D., Emperor Constantine's forces were pursuing the armies of Maxentius, a challenger to the crown. According to legend, before going into battle, Constantine saw a cross in the sky that inspired him to victory. The Sigma Chi heraldry is influenced by this legendary feat of Constantine, a man who demonstrated a remarkable commitment to an ideal.

Our premium sparkling wine – meticulously and artfully made in the traditional champagne method – rivals anything found from the best Champagne houses in Épernay and Reims. Blended superbly from Chardonnay and Pinot Noir, this magnificent Napa Valley Brut exhibits rich fruit aromatics of strawberry and delicate white cherry that follows through to a creamy mid-palate accompanied with highlights of lime and wet minerality and a lingering vibrant finish. Constantine Brut should be shared during all of life's great victories. In Hoc Signo Vinces!

$85 / Bottle
Club Format & Cost
In order to receive discounted shipments and additional lifestyle benefits, you must be a member of 1855 Club. A $50 one-time, non-refundable deposit will be processed to secure your 1st shipment only. This deposit will be deducted from your 1st club shipment cost. Wines are released in two 3-Bottle or 6-bottle shipments each year based on the club level you select. The cost will range based on your selections. The cost of a bottle ranges from $35 to $75 + tax & shipping.
Each club shipment for 3-bottle members will arrive in a cardboard shipper that can be upgraded to a fire-branded Sigma Chi wooden crate for a discounted price of $25 ($50 Value). All club shipments for 6-bottles members will arrive in a wooden crate at no additional cost ($99 Value). Except for your one-time, non-refundable $50 deposit, your card will not be charged until a week before each shipment. Again, the $50 deposit will be deducted from your 1st shipment cost.
Each club shipment can also include a special welcome package and gift at no additional cost ($30 Value). Depending on the club level you choose, you can customize your wine selections! New, library and special edition wines will be offered. There is no long-term commitment, and you may cancel at any time.
Please review 1855 Club member levels and benefits on comparison matrix presented on the Club page. Enjoy your wine and remember, when you share a glass, gift a bottle or visit the Fairwinds tasting room in Napa Valley together, you are supporting Sigma Chi and its future leaders. In Hoc Signo Vinces!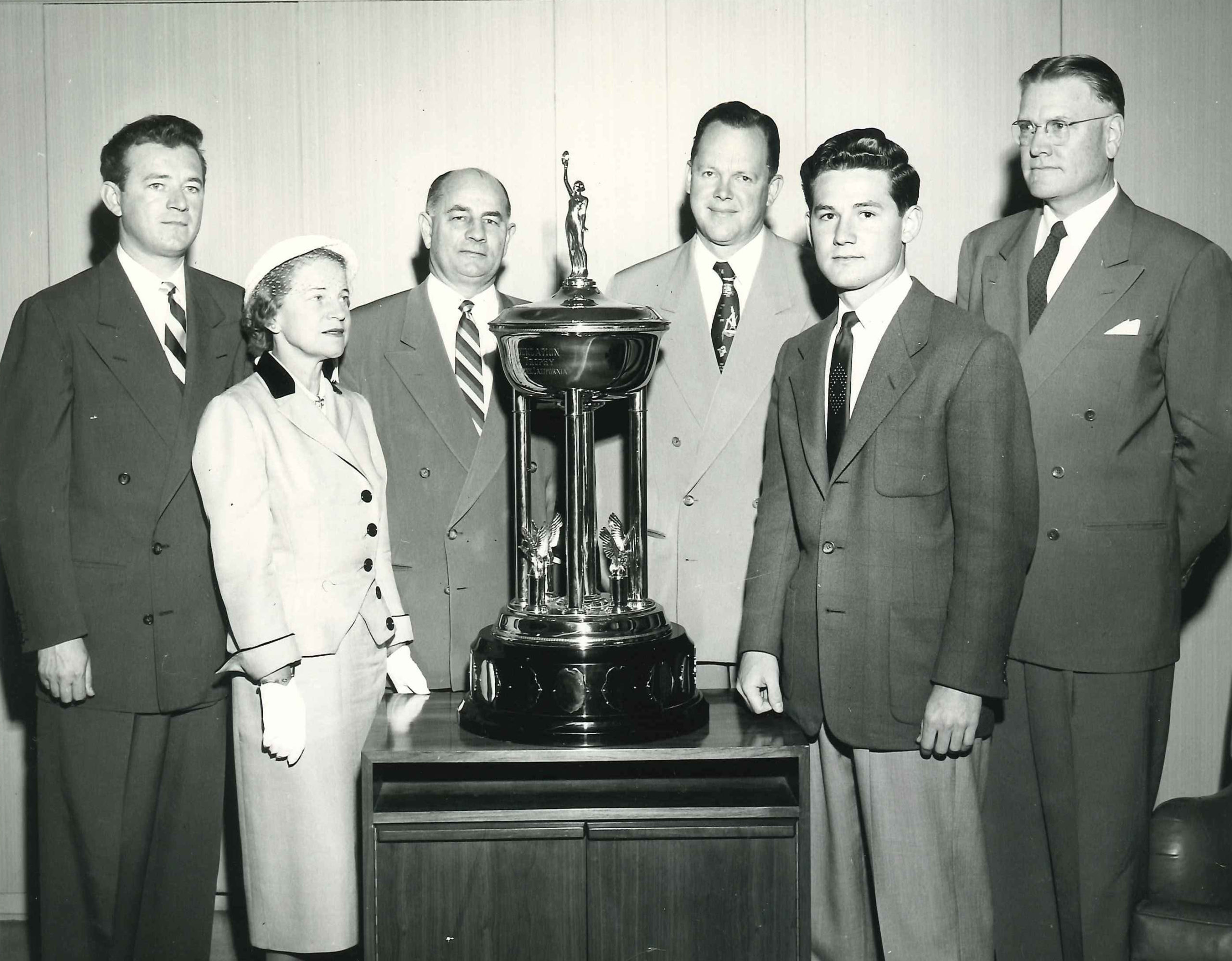 Proceeds are given back to Sigma Chi to endow scholarships for the International Balfour Award winner and finalist.
With every shipment, members of the 1855 Club support the scholarships for the International Balfour Award winner and finalist.  The winner receives $10,000 and the each finalist $2,000 to further their post-graduate education.
Hear About
1855 Club
"As Sigma Chis, we can create great things in life – but if we don't share them, it is meaningless. I am proud of being a Sigma Chi and feel honored to make these wines for you. I hope you will enjoy and share them generously in the years ahead."
Significant Sig Brandon R. Chaney, INDIANA 1993
Proprietor & CEO – Fairwinds Estate Winery & In Hoc Napa Valley
"Being a Sigma Chi is a lifelong experience and joining the 1855 Club is a great way to celebrate and support our great fraternity."
Ashley Woods, EAST TENN STATE 2000
President & CEO – Sigma Chi Foundation
"I love how In Hoc Napa Valley helps bring our brotherhood together with not only amazing wine, but also special events to make memories that will last a lifetime."
Significant Sig John Forst, GEORGE WASHINGTON 1984
Chairman – Sigma Chi Foundation, Board of Governors
"During these trying times, it has been such a blessing to watch our Sigma Chi alumni celebrate our great history with a glass of In Hoc Napa Valley."
Order of Constantine Sig Steven Schuyler, ARIZONA 1979
71st Grand Consul – Sigma Chi Fraternity
"Sigma Chi is such a big part of our lives and it is truly an honor to be members of the 1855 Club to support scholarships for the International Balfour Award."
Order of Constantine and Significant Sig Keith & Metta Krach
64th Grand Consul & 1997-99 International Sweetheart
"In Hoc Napa Valley is more than great wine. It is a celebration of our brotherhood and the history of our great fraternity. Karina and I are proud members of the 1855 Club to give back to Sigma Chi!"
Order of Constantine Sig Dan & Karina Shaver
Sigma Chi Philanthropy Committee Chairman & 1995-97 International Sweetheart
"I love what Brandon is doing with In Hoc Napa Valley because it enhances the Sigma Chi lifelong experience beyond our college years."
Significant Sig Stewart McClaurin, ALABAMA 1981
President – White House Historical Association
"I cannot thank Brandon and all the 1855 Club members enough for supporting this amazing wine program and helping undergraduate brothers further their education. I promise to make the Sigma Chi brotherhood proud. "
2020 International Balfour Award Winner Samuel Romes, LOUISVILLE 2020
2020 In Hoc Napa Valley Scholarship Recipient – $10,000
Experience the Benefits and Lifestyle!
Membership financially supports the Sigma Chi Fraternity & Foundation.
Club membership options to best fit your budget and lifestyle.
Two shipments of 3 or 6 bottles per year (minimum to retain club level seniority).
Wine received in a keepsake vintage Sigma Chi fire-branded wooden crate.
Exclusive access to limited releases and library wines.
Discounted access to online store to replenish your cellar and gift wines to friends & family.
Free wine tasting experiences at Fairwinds in Napa Valley.
Special access to Sigma Chi only events and functions.
Your name honored on the 1855 Club Member Plaque at the winery.
Fairwinds Estate wines are offered at 10% off.